NCCU students need a new weed guy.

On Saturday night, North Carolina Central guard Justin Leemow, a four-year senior and South Florida transfer, was charged with felony possession of marijuana with intent to manufacture, sell, or distribute a controlled substance, maintaining a vehicle, dwelling or other place for the sale of a controlled substance, and possession of drug paraphernalia.

Why?

He was caught with 393 grams of weed. He must have been going over the border for some french fries and gravy.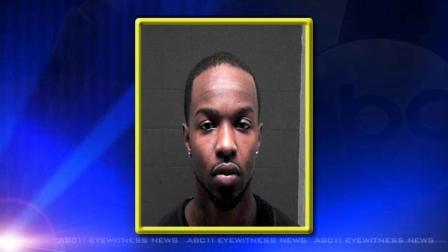 (Credit: ABC-11 WVTD in Durham, NC)

The Brooklyn-native was arrested with more than 13 ounces of marijuana, a digital scale, and plastic bags. He was released on Sunday on $1,000 bail and is scheduled to appear in court on Monday. 393 grams pales in comparison to Nate Newton's epic bust, this is an alarming amount. It's tough to understand why a four-year senior would put himself in jeopardy so early into the season.

Up until Saturday, Leemow had been averaging 9.7 points this season for the 1-2 Eagles.

The program has announced his suspension for violating team rules and did not play at Wake Forest on Sunday night, in which the Eagles lost 93-79.